The award-winning photographer Lam Yik Fei has captured some of the most riveting images of the Hong Kong protests thus far. Here's one of my favourites: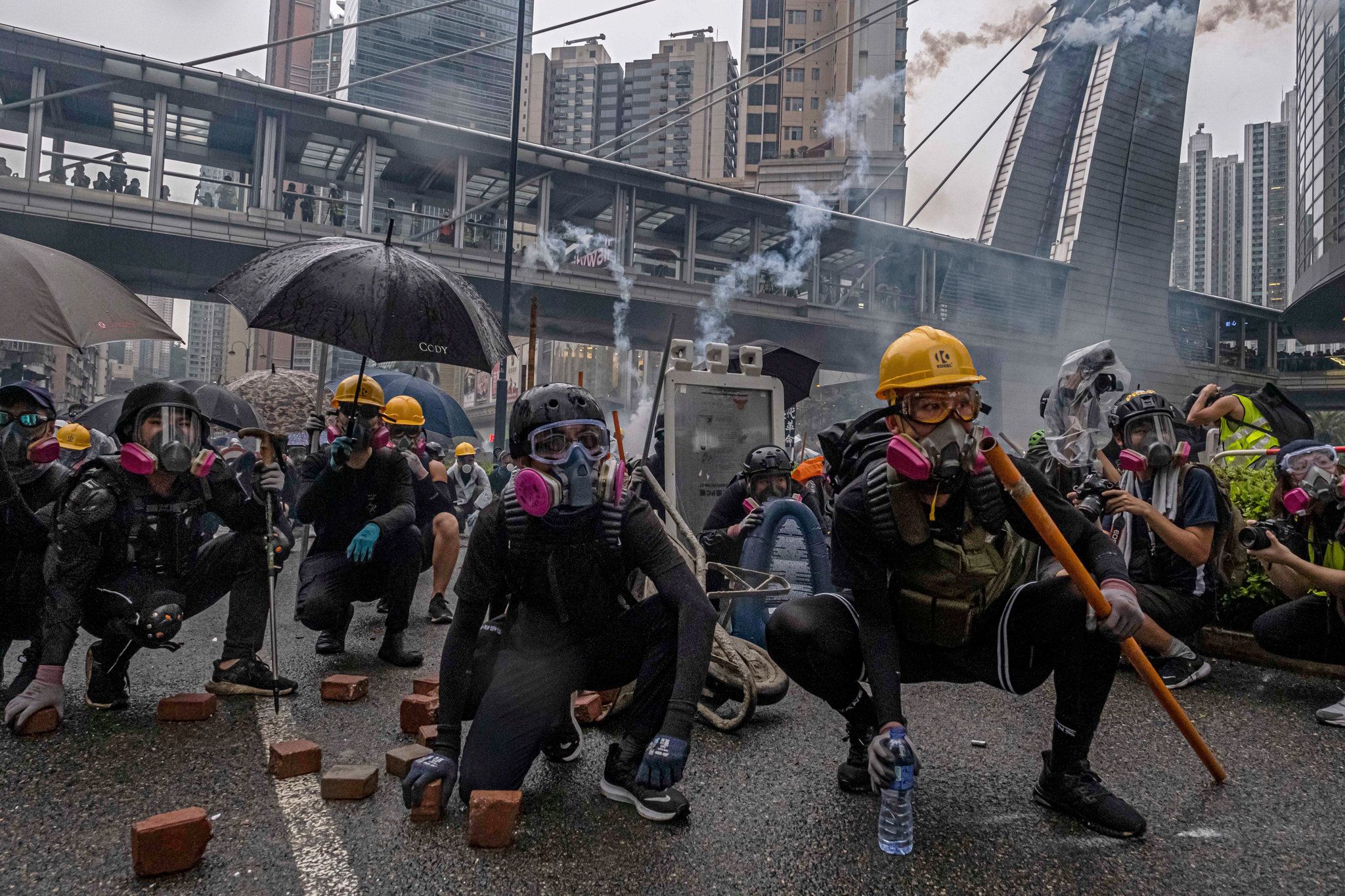 Because China. Lam Yik Fei | New York Times
See also his wry comment under "Risks and challenges":
The risk for backers is trivial and low. […] After all, the most risky and challenging part — photographing under tear gas and bullets — has been completed already.
Unfortunately, it looks like things are about to get a whole lot riskier. All the more reason to back this project while you can.
UPDATE: Missed the Kickstarter campaign? Check out Lam's photo essay in the New York Times. You'll thank me later.
---
Previous post
'A Day When Mothers Wept'
Mother's Day with Chinese characteristics.
Next post
'From 2047 to a Week'
China closes in on Hong Kong.